Leslie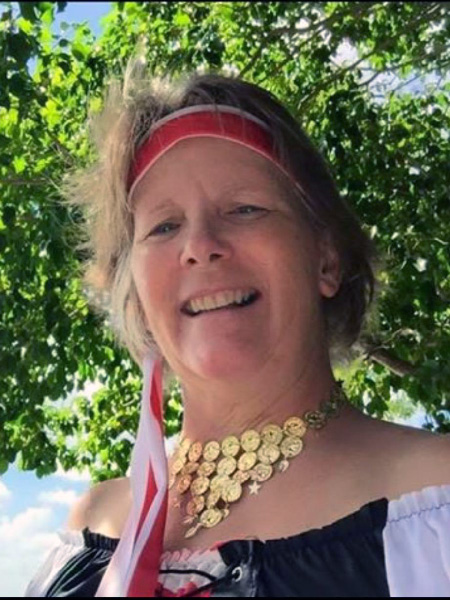 Leslie McKibben – Leslie is the founder, owner, and primary sitter for Kids Night In. Before moving to St. John in 2013 she owned a private physical therapy practice, devoted to pediatrics, and including patients with special needs.
Elise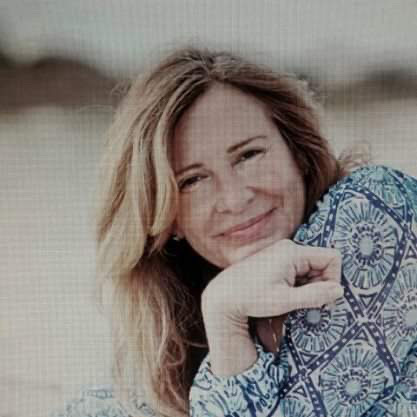 Elise is originally from New Hampshire, having spent her summers on the coast of Maine. It is there that she first developed her love of the sea and its beaches.
It was during her 4 month stay on Water Island, off St Thomas, that Elise discovered St John and knew it was the perfect island to call home….beautiful, quiet, safe, not too remote and filled with wonderful people …. As a member of the Freshwater Church, Elise is active in both the children's ministry and tutoring at JESS Our local public school. All ages are put at ease by her sweet, joyful spirit. Elise has babysat for residents and visitors for quite some time. She is CPR and First Aid trained. She is considered the 'fun' auntie and loves to do creative projects with children.
Mikayla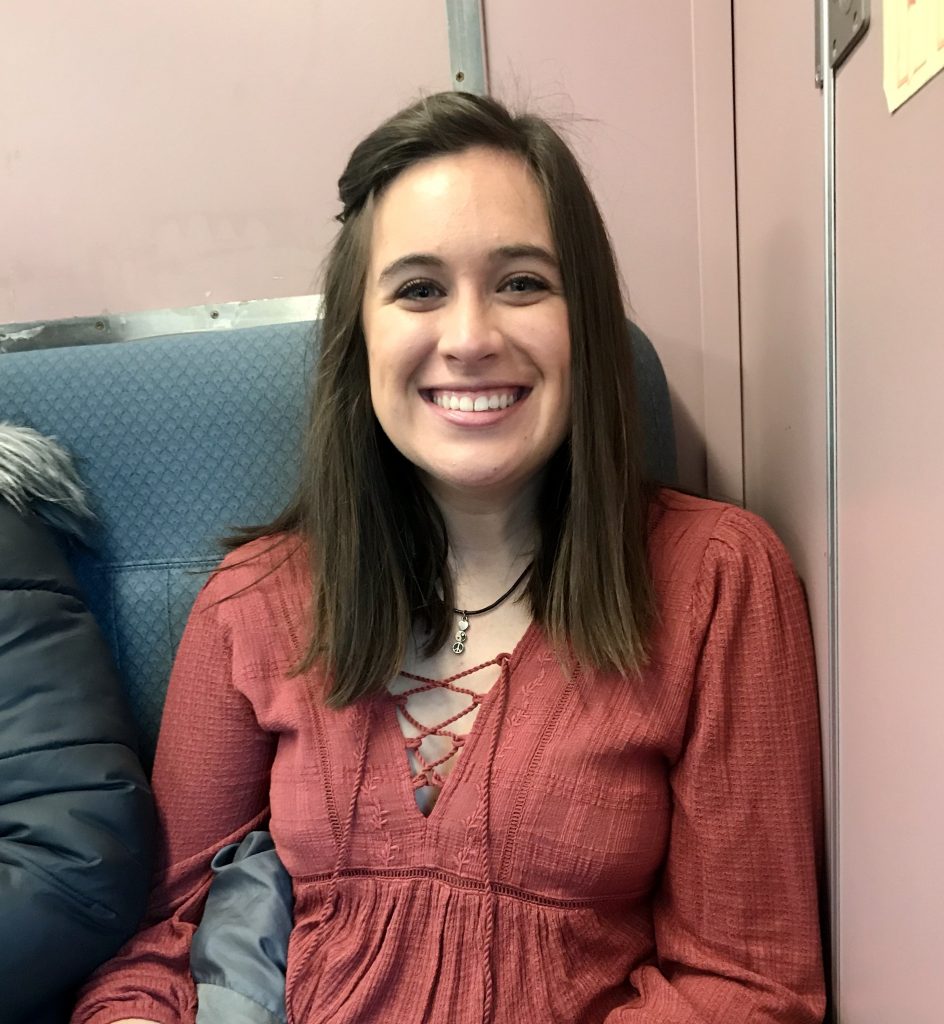 Mikayla moved to St John just recently. She is a teacher at Gifft Hill School who has a background in special education. She has been babysitting for over 10 years and loves working with all ages and abilities. She enjoys outdoor activities including hiking and swimming. Her CPR certifications are all up to date.
Kim
Kim is originally from Rochester, NY. After graduating high school she moved to California and lived there for 10 years, completing college at The University of California, Santa Cruz with a BS in Economics. In 1998 she moved back to NY in the Binghamton area where she met her husband and raised their two daughters.
Kim has been living full time on St. John since June 2018, but has been coming to the island all of her life. She has extensive knowledge of the National Park and what it offers for hiking trails, beaches and historical ruins, is a certified diver and has explored many of the surrounding reefs as well. She loves St John and it's community and has volunteered for a number of events to enhance our beautiful island!

She loves children and while is excited at the prospect of having grandchildren one day, she's not quite ready to be called "Grandma" just yet! Exploring with children and watching them grow and learn is very rewarding to her. She's a closet arts and crafts nerd and really enjoys creating fun things! She also loves to bake and cook and share this process with young folks to teach them life long skills!
Kim is current with her CPR certification.
Ciara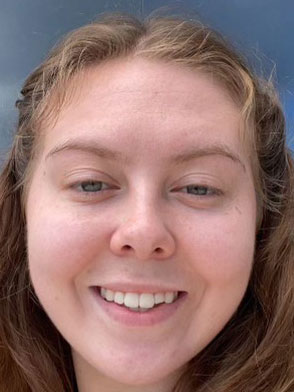 Hi my names Ciara , child care has always been apart of my life. Growing up watching my mother run daycares and having two younger brothers of my own, I also took it apon myself to work at a child care program and babysit. Allowing me to gain the experience of working with children with disabilities from 6 weeks to 12 years old for about 7 years. I am also CPR certified.
Kat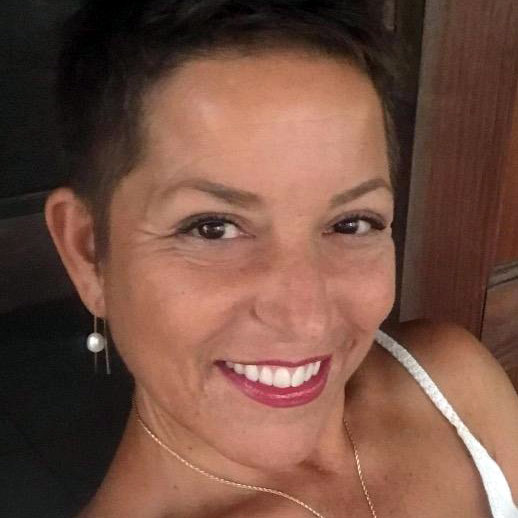 Kat began her career in research creating clinical trial vaccinations for Big Pharma and multiple government contracts, She was educated in PA with degrees in Biotechnology and Molecular and Cell Biology. She took leave from the rat race and moved to Sanibel Island in 2010. After a life change, she took a break and once again fostered her love of travel and set off.
While waiting to sail abroad, she came to visit her daughter in 2019 who had found a home here. Shortly after, COVID changed her short term plans and without remorse she chose to stay as she had fallen completely in love with the island and its community.
Kat raised 3 wonderful children and proudly boasts a 6 year old grandson. In her past she founded an inclusive non-profit organization named Rainbow Foundation of Milford, dedicated to the safety and education of children. The parents in her neighborhood dubbed her home, "Kamp Kathie" as they could always find their children there, doing some sort of craft or playing in one adventure or another.
Kat is also a health coach focusing on nutrition as healing, and a thriving member of the St John Community. She started volunteering at the Island Green Resource Depot recycle center upon her arrival and is now the manager of a growing thrift store there, the only one on the island! She's passionate about the earth and its resources and is a dedicated to recycling and conservation.
She's well traveled and has lived in many locations in the United States and Malaysia. She has a love of sailing and keeps a boat in PA near her other children, is a certified diver, and certified in Adult and Child CPR, AED and First Aid.
You can always find her outdoors, exploring the many trails (and forging a few of her own), playing in the crystal blue water, volunteering and growing food in her garden. She loves to cook and has cooked here on island at La Tapa as well as providing vegan, vegetarian and gluten free food to Sanibel Island. She also worked in a private kitchen at Rauschenburg Foundation on Captiva island for the resident artists.
Kat loves children! Many people have noted that they tend to naturally gravitate towards her. When she hears a little one crying, she always says, "Oops! They're calling my name!, clearly up for any challenge. She has much to share with children of all ages, whether it's playing in the water, tromping around nature exploring, reading bedtime stories or rocking them to sleep. She's been tending youngsters since she was small and plans to continue indefinitely.
Karen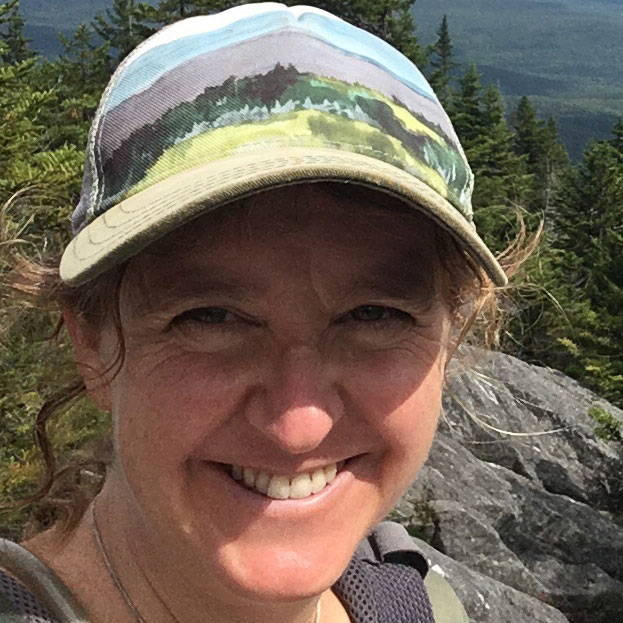 Karen has been coming St John as a part time resident for the past 15 winters. She was was a wilderness first responder. She is happiest while hiking in nature, and loves spending time with kids of all ages. She has worked with several local families as a childcare provider over the years. She is CPR trained.
Cheryl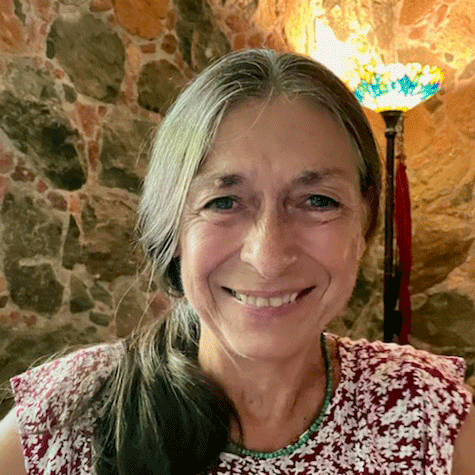 Hello! My name is Cheryl. I have lived on St John for twenty years , though I am originally from Missouri. I am a licensed massage therapist. I have watched over many local children on St John for many years – ,several kids refer to me as "Auntie Cheryl!" I enjoy kids of all ages but especially love being with the little ones. I am CPR certified. I hope I get the opportunity to help with your children while you are visiting our lovely island.
Laurel
Laurel Brannick grew up in Brooklyn New York. She attended Brooklyn College and graduated in 1985, with a degree in Education and Recreation. Laurel always loved the water. Her nickname as a child was Laurel Pool, as she was usually in the pool as much as possible.
Laurel's first job in New York was as a lifeguard. She eventually also became a water safety instructor and lifeguard trainer. After visiting the Virgin Islands in 1986, on a vacation to scuba dive, Laurel decided moved to the Virgin Islands in 1990. In 1992 she was hired by Virgin Islands National Park as a lifeguard for Trunk Bay and Cinnamon Bay.
This job led to a long career at Virgin Islands National Park. As other opportunities opened Laurel made the move to being a park ranger, then educational specialist and ended her 30-year career this June as the Supervisor of Interpretation.
During her career at the park, Laurel taught hundreds of children to swim and took thousands of students on field trips into the park to learn about the natural and cultural resources of the Virgin Islands.
In 2008, Laurel was awarded an Environmental Quality Award by the Environmental Protection for being an Environmental Hero. Laurel was also chosen twice by the Friends of Virgin Islands National Park to receive the Park Partner Award as the Park's employee who best worked with the community.
Laurel lives in Bethany St, John, with her husband Marc and 16-year-old son Dennis. In retirement Laurel still enjoys spending time with children and volunteers to read to the elementary school students at the Gifft Hill School.
Nicole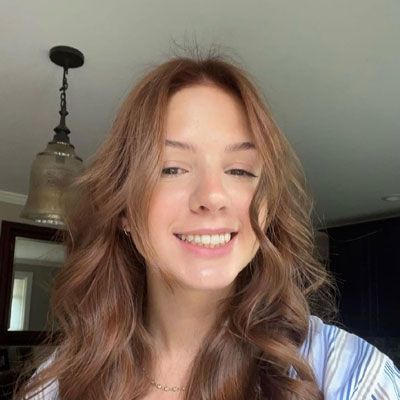 Nicole grew up in upstate New York where she babysat children and assisted in a children's dance programs. She is currently in St John working for the National Park Program as well as babysitting with us. Nicole is CPR certified and loves working with kids of all ages.
Tasha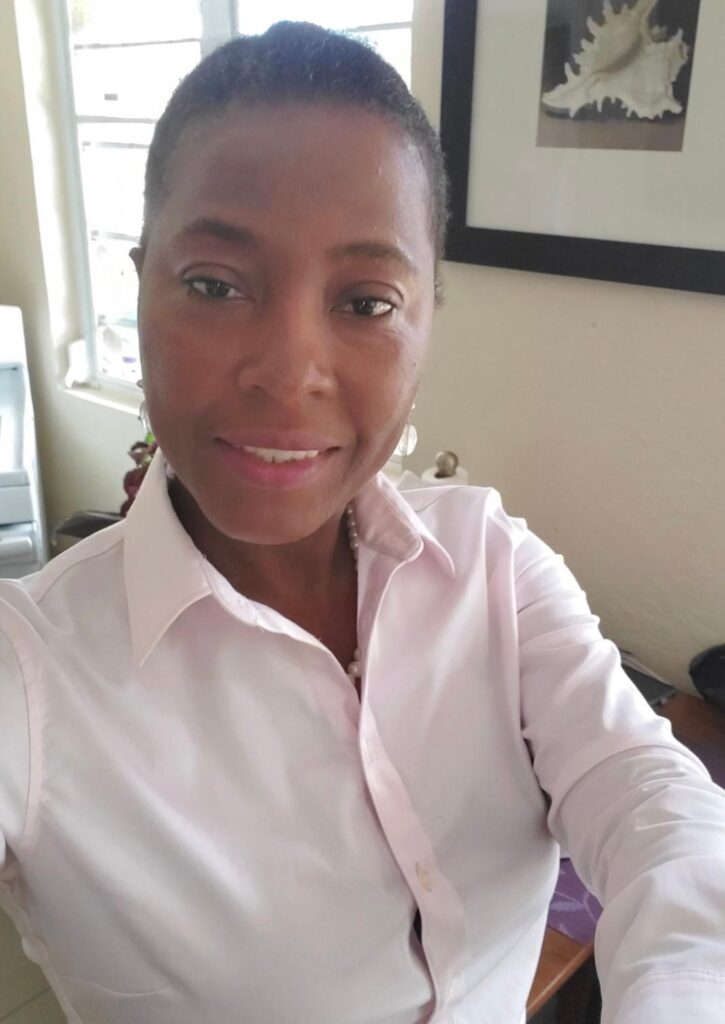 Tasha is a wonderful addition to our babysitting team. Previously she worked at both the Westin's kids club and the childcare center at the Caneel Bay Resort here in St John. She loves her time with children of all ages playing games, toys and crafts with kids. She is CPR trained.
Emma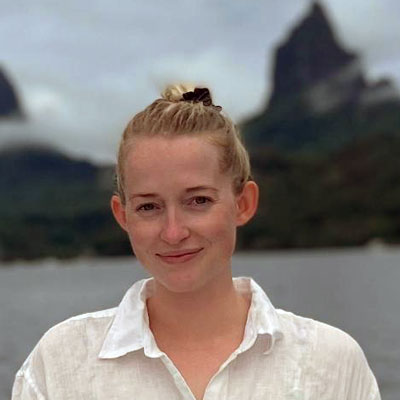 Emma is new to St. John, having recently moved to work as the high school English teacher at Gifft Hill School. She grew up on the west coast of Florida but has been exploring the US and the world for the past eight years. She loves learning with and from kids of all ages and abilities. When she has time off, you can find her cooking, hiking, or exploring the ocean. She is CPR and first aid certified. 
Emma J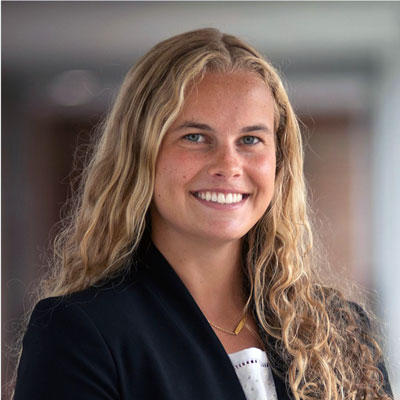 Emma has been babysitting for a long time and loves it! During the Covid-19 initial outbreak, she was a full time nanny in Baltimore, MD for a 3 and 5 yr old from March 2020- June 2020. She babysat all throughout college and into grad school. She moved to St. John from Virginia Beach where she worked at an independent school with first graders. Currently, she is the PE teacher at Gifft Hill School for grades K-12, and recently started working at the Animal Care Center one day a week helping out with the dogs. She moved here in August 2023,  loves anything and everything outdoors, and is CPR certified. 
Steve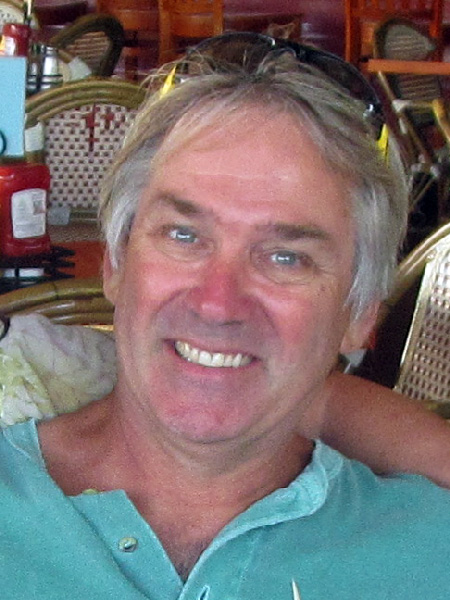 Steve McKibben is Leslie's husband, and "sometimes" auxiliary babysitter. Before their move to St. John he had long been active as a coach and league administrator in youth sports, as well as in programs for mentoring young people. He continued that while serving as soccer coach for one of the local primary schools here on St. John. He also guides kayak and snorkel trips on island, and participates in a number of community related organizations and activities.