Leslie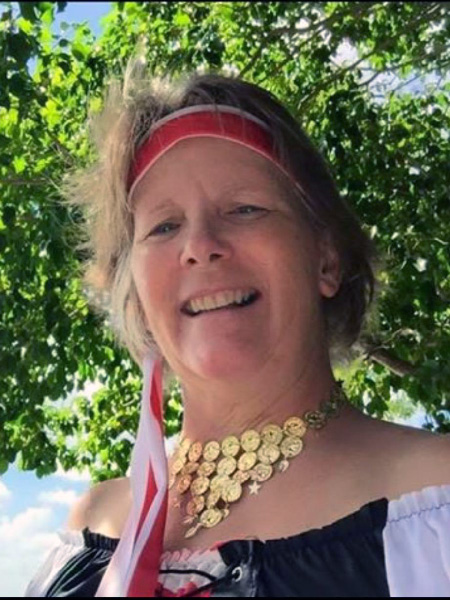 Leslie McKibben – Leslie is the founder, owner, and primary sitter for Kids Night In. Before moving to St. John in 2013 she owned a private physical therapy practice, devoted to pediatrics, and including patients with special needs.
Elise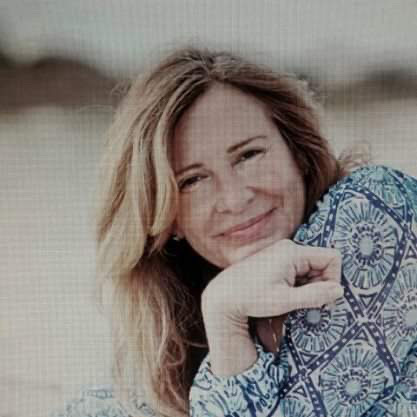 Elise is originally from New Hampshire, having spent her summers on the coast of Maine. It is there that she first developed her love of the sea and its beaches.
The tropic winds were calling after college graduation and working in Connecticut and Elise decided to continue her adventures south to Miami Beach where she began a successful design company that specialized in architectural finishes. That is until she was pulled onto a boat by a friend who was aware of her culinary talent. The charter was heading to the Bahama's Abaco Islands and was in need of a yacht chef. The first glimpses of the clear turquoise waters were all Elise needed to know that she would always surround herself with this beauty and climate. She continued working as a yacht chef throughout the Caribbean and Bahamas for 12 years.
It was during her 4 month stay on Water Island, off St Thomas, that Elise discovered St John and knew it was the perfect island to call home….beautiful, quiet, safe, not too remote and filled with wonderful people …. As a member of the Freshwater Church, Elise is active in both the children's ministry and tutoring at JESS Our local public school. All ages are put at ease by her sweet, joyful spirit. Elise has babysat for residents and visitors for quite some time. She is CPR and First Aid trained.
Mikayla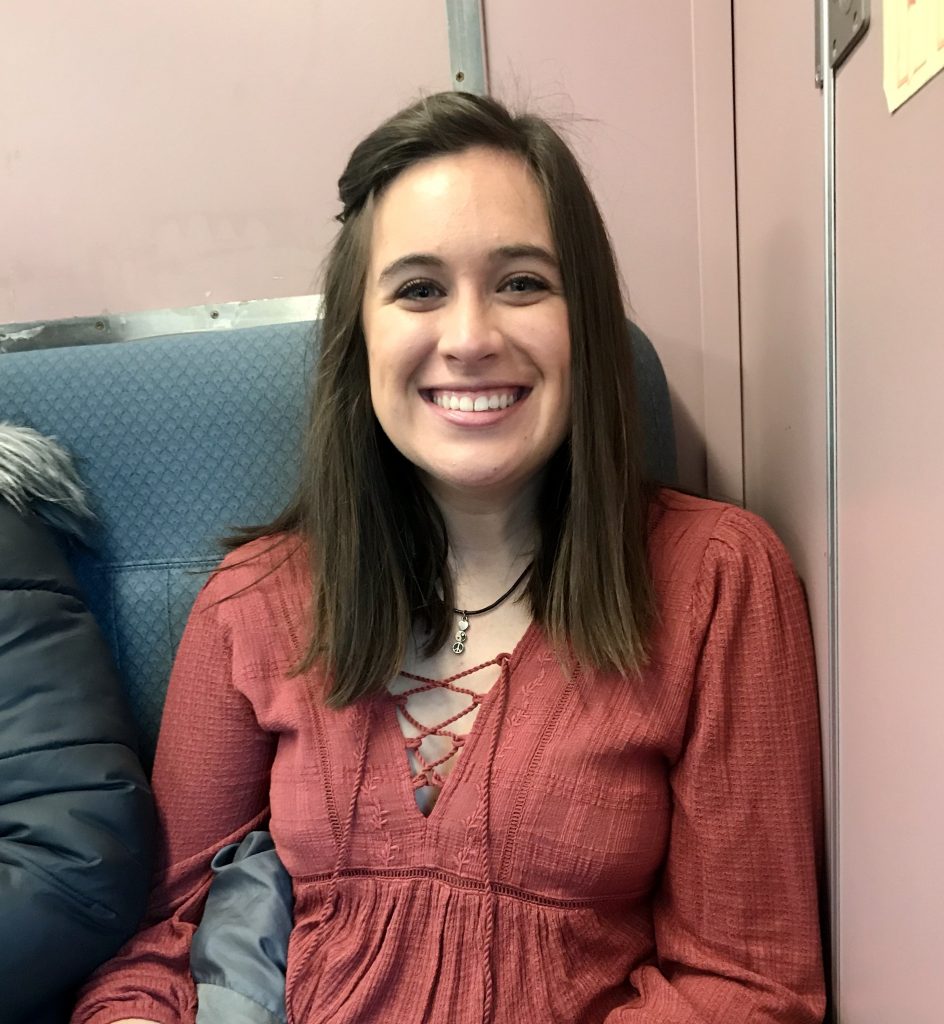 Mikayla moved to St John just recently. She is a teacher at Gifft Hill School who has a background in special education. She has been babysitting for over 10 years and loves working with all ages and abilities. She enjoys outdoor activities including hiking and swimming. Her CPR certifications are all up to date.
Grace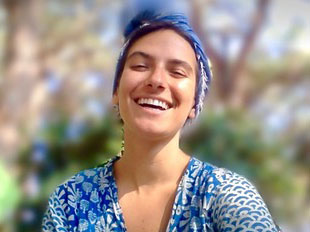 My passion for working with children began in middle school when I volunteered to lead theater classes at a summer camp. After I quickly fell in love with the work, I began babysitting and teaching Sunday school weekly to kindergartners and first graders.
I soon found myself drawn to working with youth and adults who had disabilities, volunteering with my local Best Buddies chapter, Special Olympics, and helping out at a home for those with disabilities. I was amazed to find how just a small amount of loving kindness could significantly affect the mood and demeanor of the individuals I connected with. I discovered within me a deep sense of fulfillment and gratitude for the opportunity to impact the lives of others in a positive way, simply by sharing presence, compassion, love, and acceptance with them. This is the intention I carry into working with children and adults of all ages.
I have learned that young children especially need to be met with loving compassion, respect, and acceptance. The art of working with children, in my perspective, is in creating an atmosphere of loving compassion even while communicating boundaries to them, so that they can feel at ease and free to play within the safety of clear, healthy boundaries. And then the fun can begin!
In terms of fun, I love to get creative and share word games, drawing, painting, bracelet-making, origami, acting, and spontaneous music! I'd love to know what your child is most passionate and excited about doing so we can best enjoy our time together while you enjoys yours.
Hope to meet you and your family soon!
Elena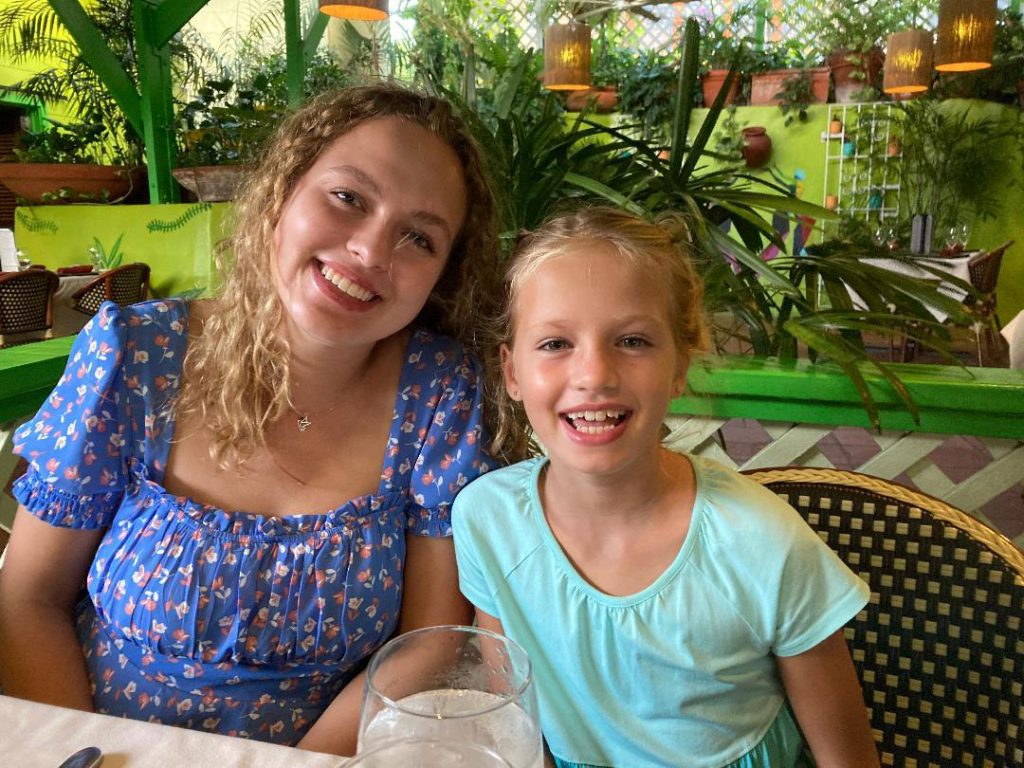 Elena is originally from St. Paul, MN and is currently pursuing a Bachelor of Arts in Humanitarian Studies and Political Science from Fordham University in the Bronx, NY. She moved down to stay with her parents on St. John when classes at Fordham went completely remote due to COVID-19. She has a sister who is 12.5 years younger than her and worked throughout high school as a babysitter, swim teacher, and lifeguard, giving her lots of experience with children of all ages. Elena is CPR trained and certified.
Kim
Kim is originally from Rochester, NY.  After graduating high school she moved to California and lived there for 10 years, completing college at The University of California, Santa Cruz with a BS in Economics. In 1998 she moved back to NY in the Binghamton area where she met her husband and raised their two daughters.
Kim has been living full time on St. John since June 2018, but has been coming to the island all of her life.  She has extensive knowledge of the National Park and what it offers for hiking trails, beaches and historical ruins, is a certified diver and has explored many of the surrounding reefs as well.  She loves St John and it's community and has volunteered for a number of events to enhance our beautiful island!

She loves children and while is excited at the prospect of having grandchildren one day, she's not quite ready to be called "Grandma" just yet!  Exploring with children and watching them grow and learn is very rewarding to her.  She's a closet arts and crafts nerd and really enjoys creating fun things!  She also loves to bake and cook and share this process with young folks to teach them life long skills!
Kim is current with her CPR certification.
Steve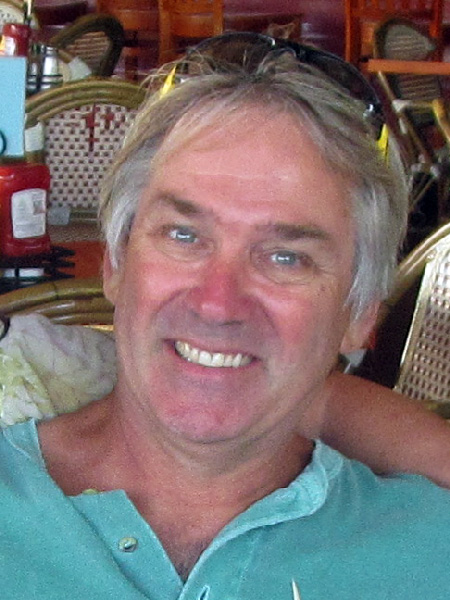 Steve McKibben is Leslie's husband, and "sometimes" auxiliary babysitter. Before their move to St. John he had long been active as a coach and league administrator in youth sports, as well as in programs for mentoring young people. He continued that while serving as soccer coach for one of the local primary schools here on St. John. He also guides kayak and snorkel trips on island, and participates in a number of community related organizations and activities.